Catherine Susky

Southeast Portrait Artist
Catherine Susky is an artist specializing in portraiture. She is an active member of the Portrait Society of Atlanta and the Quinlan Visual Art Center.
514 Green Street, N.E.,
Gainesville, GA 30501
Exhibition Dates: October 20 – November 26, 2016
Opening Reception, Thursday, October 20, 5:30 – 7:30, Awards Ceremony 6:15 PM
The most popular tradition in the history of the Quinlan, the 69th Annual Members' Exhibition showcases the work of the myriad of member-artists from Gainesville and surrounding North Georgia Communities, Atlanta and the Southeast. Each year of celebration marks yet another season of unparalleled excellence in visual arts programming and celebrates the artists that contribute to that level of excellence. The exhibition will be on view through December 10th and is a dazzling and eclectic array of art in all media including landscapes, abstracts, still life compositions, portraits, ceramics, wood turnings and much, much more.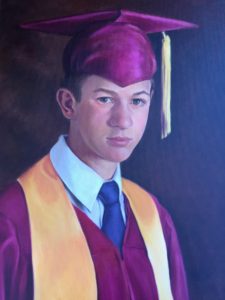 "Fruits of our Labor" exhibit:
On display: Sept. 13 – Oct. 2016
Reception: Sunday, September 8th, 4:00pm – 6:00pm
2979 Grandview Ave. N.E.
Atlanta, GA. 30305
(404)237-2324
Catherine Susky's "The Last Portal" on view from:
August 9 – September 9, 2016
Grandview Gallery
2979 Grandview Ave. N.E.
Atlanta, GA 30305
(404)237-2324